Karst topography? Karst? What is that? If I tell you, a soil that is dissolved when in contact with water and create mysterious holes, what would you think? Interesting, isn't it?
A long time ago mysterious holes (sinkholes) appeared here and there in Wood Buffalo National Park.
We even named and numbered them. Over time, too many holes were formed to name and numbered them.
The holes are part of the Karst topography, a region known for soluble and vulnerable soil.
A word of advice, stay on the trail, as you never know when a sinkhole might open up in front of you!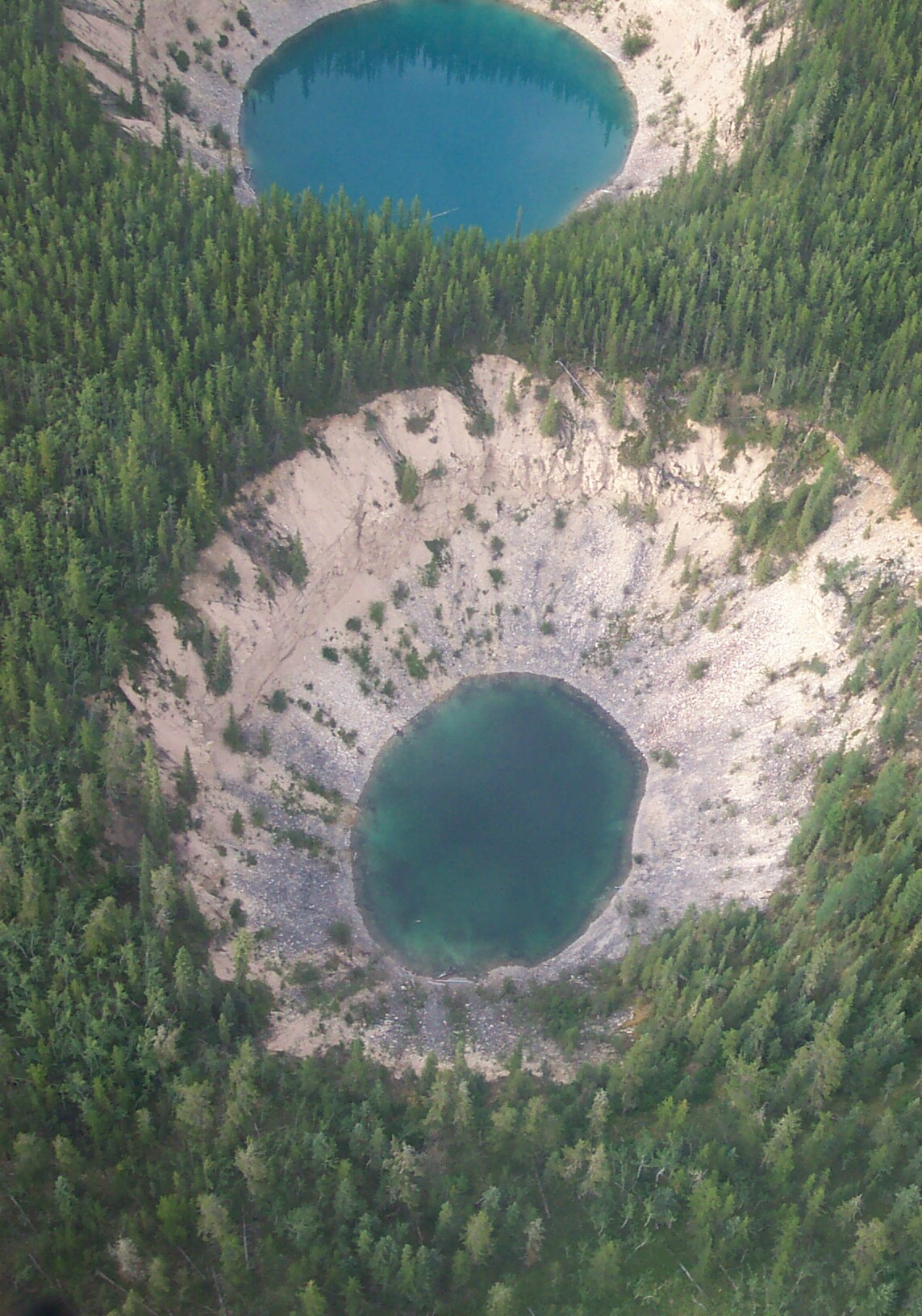 ©Parks Canada / Wood Buffalo National Park
Sequence of work sessions for this activity
Work Sessions
Karst topography
Date & time :
2022-04-06 13:15
Type of work sessions :
Visioconférence
Description
This presentation lasts 30 minutes followed by a 15 minute question period by videoconference.
If you have registered, the link to this activity will be emailed to you the day before the event.