Take a live underwater swim and follow these magnificent fish as they discover their spawning ground.
Discover the challenges of habitat and population of Inner Bay of Fundy Atlantic salmon recovery, live from above - and underwater!
Learn about life as a conservation specialist and all the surprises that come with the job.
Listen to an Indigenous perspective on how to live with and protect this important species.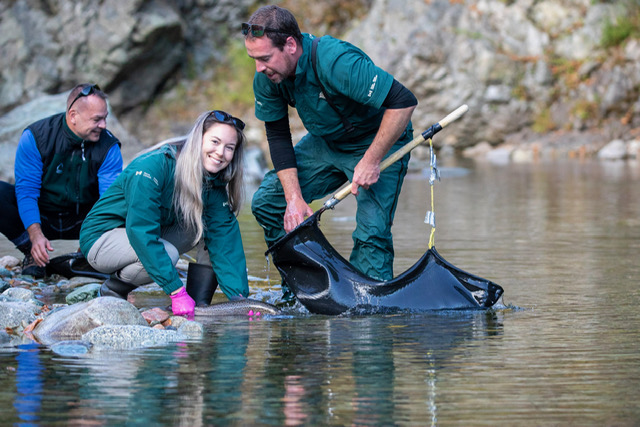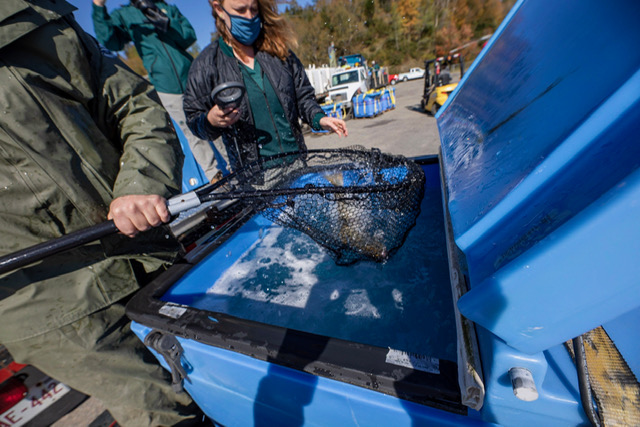 Photo : Unknown / ©Parks Canada / Fundy National Park
Sequence of work sessions for this activity
Work Sessions
Swim with Salmon (Grades 7-9)
Date & time :
2021-10-07 13:00
Type of work sessions :
Visioconférence
Description
This presentation lasts 30 minutes followed by a 15 minute question period by videoconference.
If you have registered, the link to this activity will be emailed to you the day before the event.