As the main gateway into Canada for 105 years, the Grosse Île quarantine station fought to combat the spread of contagious diseases introduced into Canada by ships carrying immigrants to the Port of Québec.

The evolution of the quarantine station has been marked by technological advances, with science playing a central role.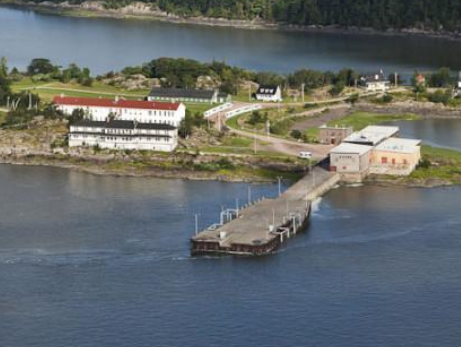 Students are invited to look back over 105 years of science on Grosse Île to understand these scientific advances in the prevention and control of epidemics.
Scientific beliefs at the beginning of the 19th century and the initial set up of the station
Scientific and technological developments in the world at the end of the 19th century
The modernization of the quarantine station and the role of Dr. Frederick Montizambert
Scientific disinfection, hospital care and other advances at Grosse Île
We will discover that the lessons learned at Grosse Île over 100 years ago are still valid and more relevant today than ever before...
Séquence des séances de l'activité
Séance(s)
Quarantine on Grosse Île: 105 Years of Science
Date et heure :
2021-03-17 13:15
Type de séance :
Visioconférence
Description
This presentation lasts 30 minutes followed by a 15 minute question period.
If you have registered, the link to this activity will be emailed to you the day before the event with a password.